DOT Physicals at WorkMed Occupational Health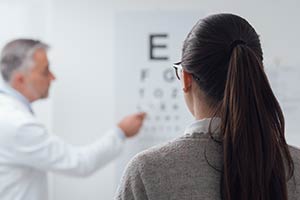 If you plan on working as a commercial driver, the Department of Transportation requires you to undergo DOT physicals before you're able to earn employment with a trucking company and during your tenure as a truck driver. We offer DOT testing and physicals so you're able to get on the road as a driver in no time.
What to Expect
The goal of the DOT physical is to make sure you're fit for the job. During the physical, you can expect to:
Undergo both vision and hearing tests. While you don't need to have perfect vision or hearing, you are required to meet minimum requirements set by the state you plan to work in. These requirements are generally more strict than your regular driver's license test.
Complete a urinalysis. This will check for underlying conditions you might not know you have, such as diabetes.
Evaluate your blood pressure and heart rate.
One thing to note is that you may be asked to complete a drug test as well before you can become eligible for a license. This usually only happens the first time you are applying for one and not when you are renewing.
How to Prepare
A few tips for before your physical:
Avoid big meals and foods with high sodium counts
Avoid coffee and energy drinks
Come prepared with a list of your medications, known health conditions, and so on. During the physical, you will need to answer an array of questions about your medical history.
Physicals at WorkMed Occupational Health
At our clinic, we'll get you in and out in no time so you can start working as a commercial driver as soon as possible. Call us today to learn more.