Impairment Ratings from WorkMed Occupational Health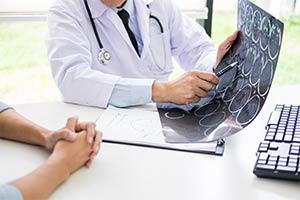 Even when we do everything that we can to stay safe on the job, accidents are sometimes inevitable. Some accidents come with terrible consequences, like bad injuries and lost time from work. After an injury, it's important that you take the steps necessary for healing and recovery. With some injuries, however, you may have certain impairments even after the healing process is over. Once you've made it through recovery and your doctor determines you have reached your maximum medical improvement, you'll need to undergo an evaluation to determine the extent of your impairment from your injury.
Our specialist is a member of the American Board of Independent Medical Examiners.
Contact Us Today!
If you have questions regarding impairment ratings or any of our other services, call today!