Drug Testing Services — Get Quick, Accurate Results
Drug Screening in Las Cruces
Top Customer Service in the Industry
Highly-Reviewed Clinic in the Southwest
Local Clinic Dedicated to Helping Companies
A Clinic Dedicated to Helping You and Getting Results Fast
As a business owner or manager, you understand the importance of hiring the right people for your company, especially when hiring the wrong person can have disastrous results. WorkMed Occupational Health can help you hire the right person with our drug and alcohol screenings services. We offer thorough screenings that ensure the hiring process goes more smoothly for you and your employees.
Different Types of Tests We Offer: 5-Panel and 10-Panel Drug Tests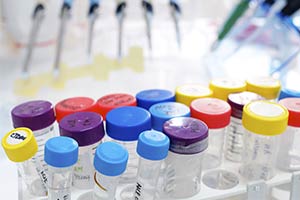 In the drug testing world, there are two main types of tests to choose from:
5-Panel/DOT Drug Screen:

Cocaine
Marijuana
PCP
Opiates
Amphetamines

10-Panel Drug Screen:

Cocaine
Marijuana
PCP
Opiates
Amphetamines
Propoxyphene
Barbituates
Methaqualone
Methadone
If you're not familiar with it, this is what you need to know:
Drug testing is important for many reasons:
a) it's required by law in many industries;
b) it ensures your employees aren't abusing drugs, which can have a terrible impact on their livelihoods and
c) it can keep the workplace safer.
Testing can be done as a pre-employment requirement, at random during employment, and post-accident as part of the company's protocol.
Pre-Employment and DOT Testing
If you're looking to hire more employees for your company, it may be a good idea to drug test them beforehand. This can help weed out bad applicants and ensure you are hiring only the best for your company. Plus, it is required for many industries, including within the trucking and transportation industries as part of DOT testing. DOT testing requires that people aiming to become truck drivers do not do drugs, which is why it is a required component. We offer both non-DOT and DOT testing so you can know if the candidate is right for you in one fell swoop.
Random Testing and Reasonable Suspicion
As an employer, you have the right to randomly drug test your employees and to test them under reasonable suspicion of drug abuse. When you send your employees to us for testing, we'll ensure the process goes smoothly and quickly so you can get the results in no time.
For random drug testing, we can pull names for the employees within a company. We possess randomly generated software capabilities that can help you drug test employees at random while also complying the law and keeping your company out of the legal loop of discrimination.
Post-Accident and Follow-Up Testing
If an employee suffers from a work-related accident and you believe drugs may have been involved, it's a good idea to have them undergo testing just in case. We offer post-accident and follow-up testing that is quick and convenient.
Alcohol Screenings
We also offer alcohol screenings. These screenings screen the breath to rule out drinking on the job, post-accident, and to meet pre-employment requirements.
Call WorkMed Occupational Health Today!
If you're looking to drug test your employees, we can help. We also have a Medical Review Officer in-house available as well to help the process go more smoothly. Call today to learn more!